Customer: Mr. Michael Meuth (General manager at BM Funktechnik GmbH)
Location: Zweibrücken Airport, Germany
Year: 2019
It is common opinion that LED lamps have a lifespan of over 100,000 hours: 11 years when considering 24/7 operation.
Since we are engineers, we know very well that we have to be careful with figures and statistics. Actually, these figures are declared by LED manufacturers when the LED works in optimal conditions, with a constant ambient temperature of 25 °C, a constant operating temperature of  45 °C, a safe protection from water and humidity, a constant current voltage. Therefore, we never confirmed to any customer that a LED lamp works without problems for 11 years.
Yet, we have been belied by the facts!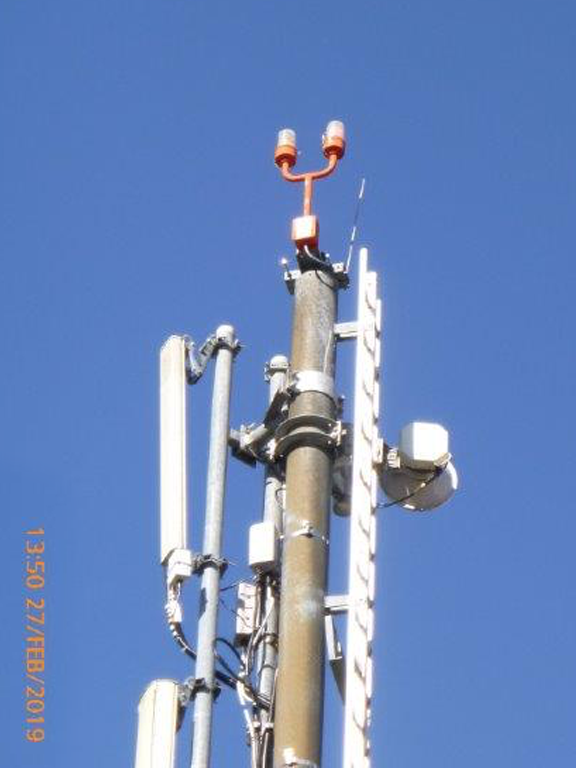 In March 2019 Michael Meuth of BM Funktechnik GmbH, a German company operating in the sector of electrical and industrial technological systems, wrote us an email letting us know that the system they installed at Zweibrücken Airport in the far December 1999 had just gone into alarm.
"Delivered 22.12.1999, no spare parts in between.
Now alarm status (not urgent) probably due to lightning strike.
I recommended to replace the complete system.
Good quality!"
He also attached the photo: it was a double obstruction light (main + reserve), low intensity, type B, with the backup light still perfectly operational.
At that point, our prudence has been belied by the facts and, with a little irony and a lot of pride, we were tempted to confirm such an opinion, that LED lamps can work up to 10 years.
Considering that the lamp was for night signalling, it worked only 12 hours a day and so, the numbers check out! Working half the time, it is plausible that its duration is double, therefore not 10, but 20 years. And in fact, from 1999 to 2019 it's exactly 20 years!