Control Boards
We provide bespoke control boards according to customer requirements, also in explosion proof version.
The control boards operate the whole system, whatever the number of obstruction lights.
Generally the board has the following functions:
electronic conversion from locally available mains to the obstruction lights operating voltage (requested AC-DC, DC-DC, DCAC converter is installed inside the control board on a DIN rail);
photoelectric switch management;
automatic check of bulb status (test light management);
automatic main/stand-by bulb switchover (fault management);
generation of visual alarms: indication on front panel pilot lamp green/red (alarm management);
easy checking procedure of the whole system by means of front panel buttons or by the internal touchscreen onboard computer;
remote transmission of alarms, temperatures, etc with Telemetry smart control board.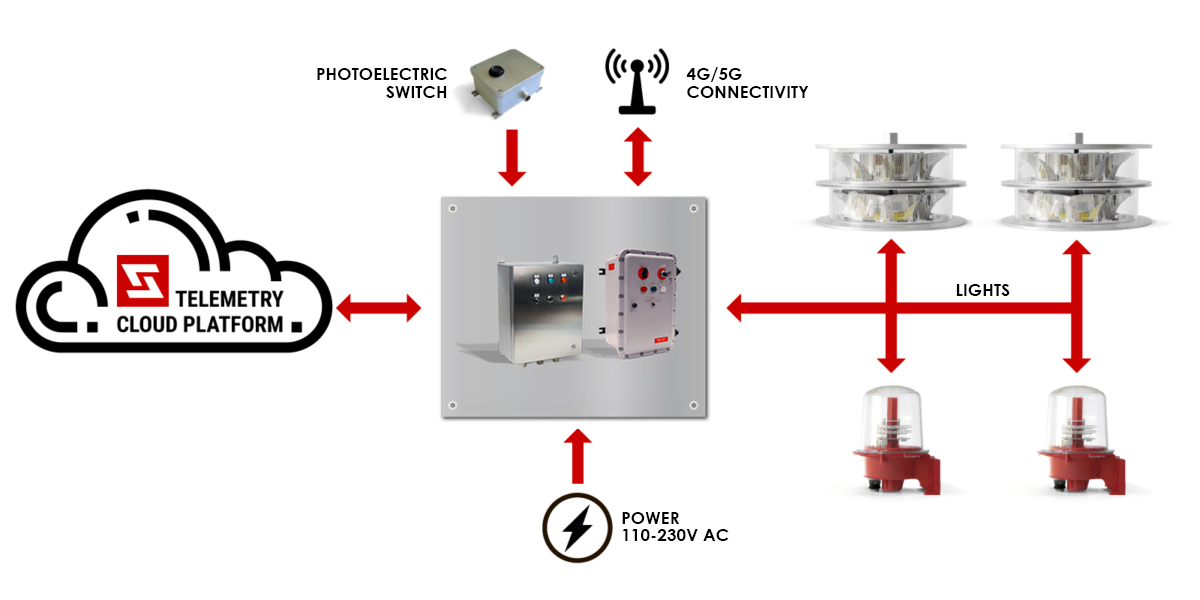 Finding solutions and providing excellence
We are a team of engineers that is highly specialised in designing aircraft warning light solutions. Write a message and get in touch with us.