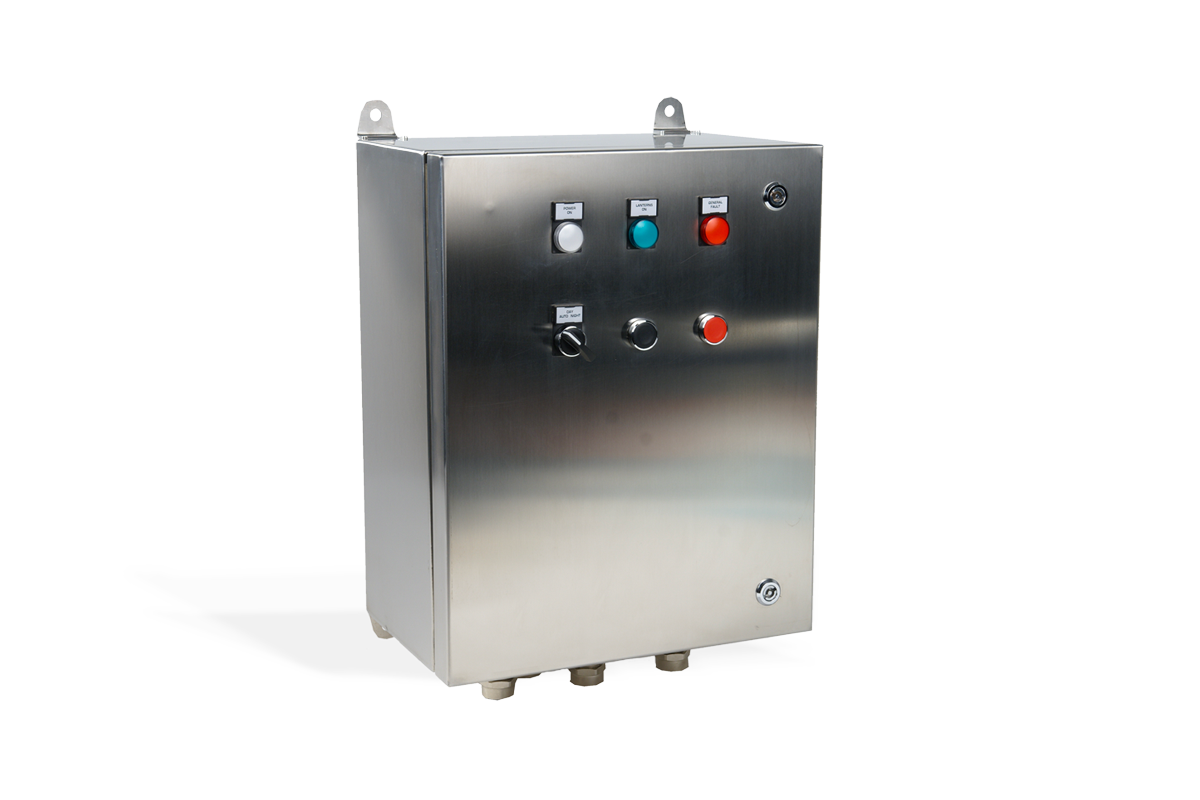 Control Boards
We provide bespoke control boards according to customer requirements.
The control boards operate the whole system, whatever the number of obstruction lights.
Generally the board has the following functions:
power distribution to all the obstruction lights installed with a full set of nominal tensions both in DC and in AC
synchronization of all the flashing obstruction lights in the system through standard or GPS based module
protected power supply to obstruction lights and photoelectric switch
generation of visual alarms (front panel pilot lamps) and remote transmission of URGENT and NON URGENT alarms (COM, NC, NO dry contacts on screw terminals)
easy checking procedure of the whole system by means of front panel switches and buttons accessible to the operator
the above functions are associated with special Clampco Sistemi 'plug-in' modules which are easy to replace without tools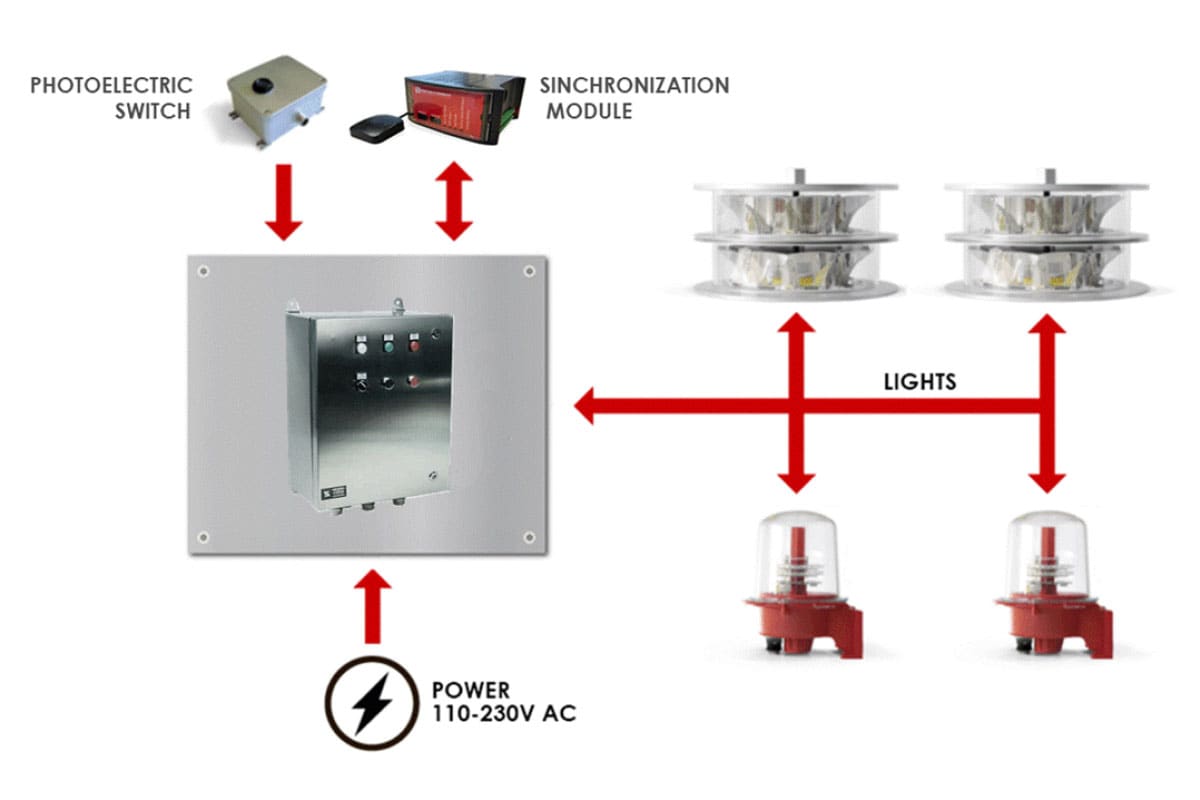 Download the PDF data sheet.
Download the technical data sheet in PDF format with complete information and technical drawings.